Calibration Training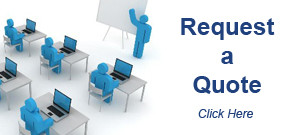 We offer various forms of training to help you meet your calibration, instrumentation, and quality system needs.
Instrument and Calibration Training
We can train your instrument technicians to properly calibrate, maintain, and troubleshoot the instrumentation in your facility. This can be done hands-on at your facility, or by means of an off-site training class. With either option, we will work with you to understand your needs, and develop a custom training program.
You may also find that "The Fundamentals of Process Instrumentation and Control Systems" training course will meet your needs. You can learn more about that training course here.
Calibration Quality System Training
With years of experience in Quality Management Systems and Calibration Quality Programs, we can help you develop your calibration quality program to meet your relevant regulatory needs. We can provide the training and an overview of what you will need to get started on your own. Or we can work with you to write the policies and procedures you need.
Request a quote or contact us today to learn more!