Calibration Services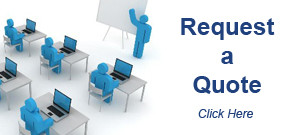 It's our goal at Instrument Technologies to provide a full service calibration resource to handle almost all equipment used to perform your job. Therefore, our calibration services cover a  wide range of electrical, temperature, pressure, mechanical and analytical devices.
We offer competitive pricing and fast turn-around times.  Most calibrations are completed and shipped back to our customers within 3-5 days. That means no more 2-6 week lead times that are common in the industry.
Our customers trust us to meet their instrument calibration service needs. Try us today. You will not be disappointed!
Instrument Technologies laboratory capabilities include:
Temperature & Humidity
RTDs
Thermocouples (Type B,C,E,J,K,L,N,R,S,T)
Thermometers (Digital, Dial & Glass Stem)
Probes & Thermometers from -196° Celsius to 650° Celsius
Chart Recorders
Chambers
Temp / Humidity Indicators
Temperature Baths & Dry Blocks
Temperature & Humidity Recorders
Psychrometers & Hygrometers
Temperature Transmitters
Autoclaves
Incubators
Electrical
Multimeters
Analog Volt-Ohm Meters
Ammeters, Watt Meters, Clamp on Meters
Power Supplies, AC/DC Volt Meters
Capacitance Meters
Calibrators
Thermocouple Simulators & Calibrators
RTD Simulators & Calibrators
Pressure Calibrators
Loop Calibrators
Frequency Calibrators
Multi-Function Calibrators
Documenting Calibrators
Frequency Simulators & Calibrators
Pressure
Analog and Digital Pressure Test Gages
Vacuum and Absolute Pressure Devices
Digital Pressure Indicators
External Pressure, Vacuum & d/p Modules
Precision Tire Pressure Gauges
Manometer & Micro-manometers
Barometers
Vacuum Transducers & Transmitters
Pressure Transducers & Transmitters
Pressure Switches
Ranges of 29.96″ Hg Vacuum to 15,000 psig
Chemical
Conductivity Meters
pH Meters
CO2 Meters
Oxygen Meters
Environmental Meters
Timing & Frequency
Stopwatches
Digital Timers
Tachometers
Centrifuges
Other
Flow Meters
Air Velocity Meters
Vane Anemometers